View entire history on a zoomable timeline
The Timeline runs from 10,000 BCE to present. You can pan, scroll and zoom, show and hide layers of historical events. At maximum zoom you can see separate days.
Watch this video to learn more
You'll get the idea in the first 2 minutes of the video. Next you'll learn how to navigate the timeline. Then you'll see how easy it is to add new information to the timeline. Watching in fullscreen is recommended.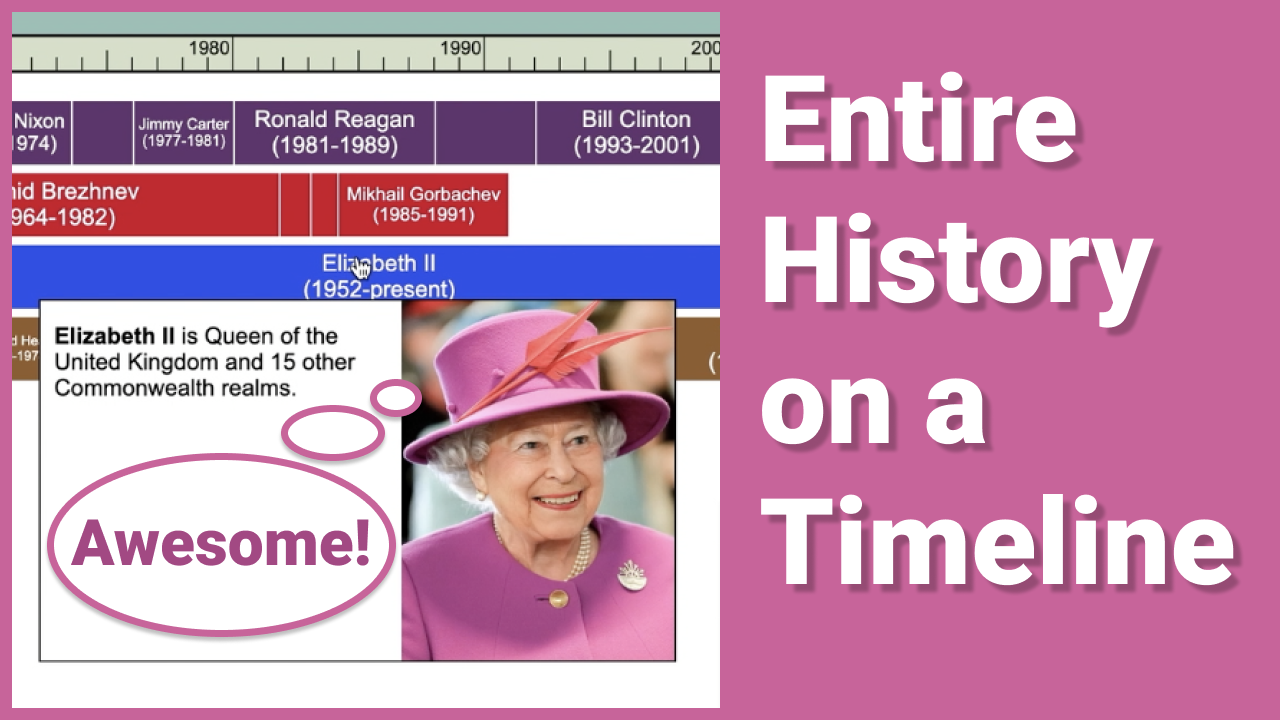 The vision
Imagine that what you see in the video is only the beginning. The end goal is to have a library of historical events that contains pretty much everything you can think of. All the rulers of all the countries, all wars and battles, biographies of famous historical people, etc. Wouldn't that be nice?
The project is still work in progress. As the amount of content grows I will be improving navigation. For example, once we have more layers of events, I will add search functionality. I will also probably add Favourites section at some point.
Also, if the site becomes somewhat popular, I will opensource the code of this project.
How to add historical events to the Timeline
Anyone can add new information to the Timeline or edit the existing information. Under the hood it's a wiki project. To learn how to become a contributor, read this documentation.
About the author
My name is Karen Grigoryan (he/him). I'm a mobile app developer. This project is my hobby, but I hope it grows into something really big. If you have questions or suggestions, you can leave them on my talk page.